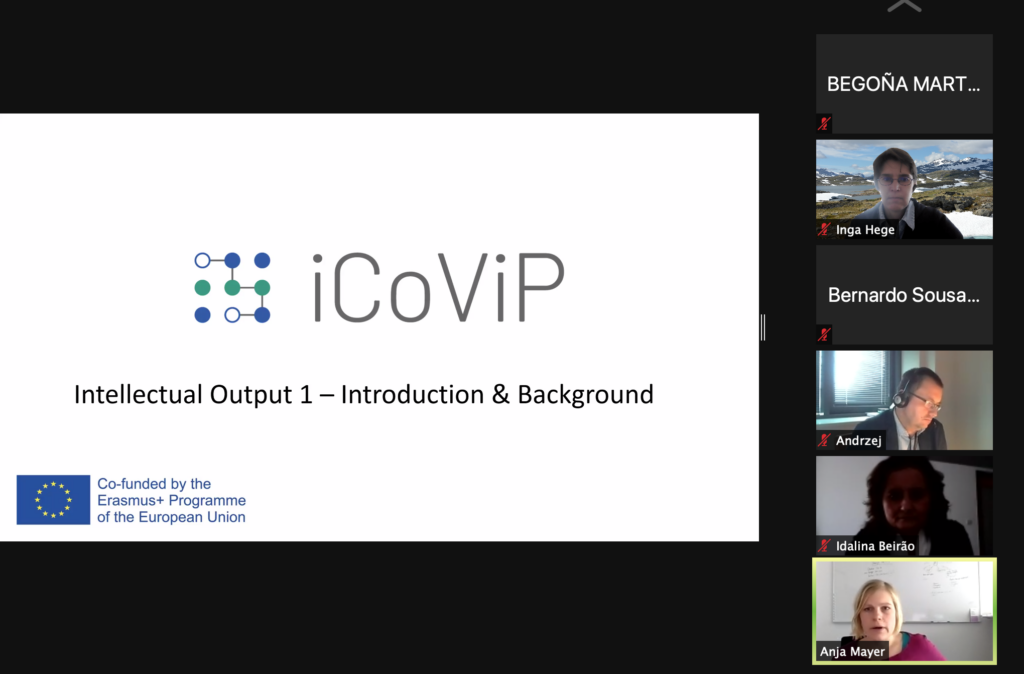 Due to the Corona pandemic we decided to organize our kick-off meeting as a two-day online workshop from April 22-23 via zoom with 20 participants from all the partner institutions and our associate partner from the Instruct gGmbH.
We started the meeting with presentations from each partner including information about their medical school, curriculum, research projects, and team.
We then discussed the Intellectual Outputs (IO) of the projects which were presenten by the IO coordinators.
We started the second day with a welcome address from the dean of the Medical School from the University of Augsburg Prof. Martina Kadmon. With support from our associate partner Martin Adler from the Instruct gGmbH partners were introduced in a mini-workshop into the principles of designing virtual patients in CASUS for clinical reasoning training. During this workshop we also discussed the importance of a diverse virtual patient collection including patients from different backgrounds or sexual orientations, or with disabilities.