The Polish team was the first of all iCoViP teams finishing all VP translations by the end of February. It would not have been possible without the great job and involvement of the student team that we had on board. Who are we and what motivates us to work in iCoViP? Today we want to introduce our Polish translation team to you.
There is no good workflow without a good manager and team leader who oversees everything and leads the team. Thanks to Ewa Radulescu, our manager and facilitator, who was responsible for dividing the translation and gathering all the data. Without you, Ewa, we would not have succeeded!
Our fantastic student team consists of Asia, Natalia, Ania, Zuza, Łucja and Karolina. This is what they wrote about themselves: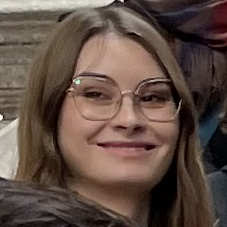 "My name is Natalia and I am a 6th year medical student. The project gave me the opportunity to learn about interesting medical cases, meet very helpful people and even go on trips to get to know all the participants better. In brief, a nice atmosphere, modern approach to medical education and a great project!"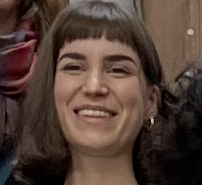 "My name is Łucja, I am a 6th-year medical student at MC JU. In the course of the iCoVIP Project, I was mostly responsible for the translation of medical cases from English into Polish and from Polish into English, for cooperating in the creation of virtual patients' medical cases, for research concerning EBM-based medical practice, and for the data collection and technical development of the results of the pilot study. I really enjoyed working on the Project, because it was led by the most open-minded and engaging individuals and together we made quite a relentless team. Moreover, I gained so many new skills both concerning the medical field and effective communication with colleagues. I am truly grateful for the opportunity to co-create the iCoViP Project."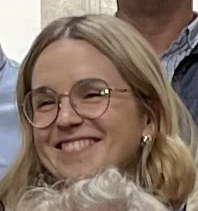 "My name is Ania and I'm sixth-year medical student. I started my journey with iCoViP in 2021 and [I've been] a case translator since then. It helped me develop my ability to work through cases I face everyday in hospitals. During the Project I had a chance to meet wonderful, cheerful people, gain clinical experience and I hope that I took part in process of improving the medical education process."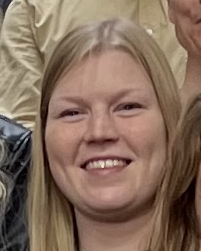 "My name is Zuza and I am a sixth-year medical student. I learned a lot during the project and had the opportunity to work with wonderful people from other countries. iCoViP allowed me to gain valuable experience, which will definitely be useful in my future work as a doctor!"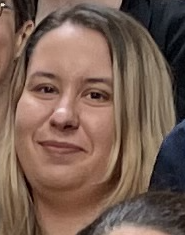 "My name is Asia and my task in the iCoViP project was to translate medical cases from English into Polish. This enabled me to learn from cases that were still in the development process! In addition, by participating in the project, I was able to work with great people and gain new experiences! It was a pleasure to be part of such a significant international project that has a real impact on modernizing the medical education process!"
"Hi, my name is Karolina and I'm third-year medical student. I gained valuable experience and skills, which will be extremely helpful during my future career as a doctor. It was a pleasure to work with such an amazing team, which I could always rely on in case of any trouble."
I had the pleasure to work with them, supporting the translations and doubts that came up and share the good team spirit. My name is Małgorzata Sudacka, I am the IO2 coordinator for the Polish team and a pediatric resident with a great enthusiasm for medical education and its development. Thanks to such an experience, I am sure that all the effort and energy I put into the project was worth it!